Grow Your UK Business With These Tips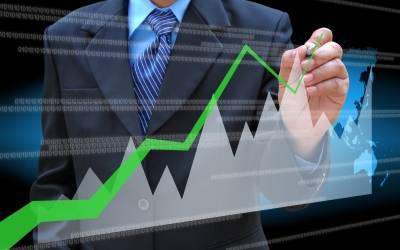 Business owners in the UK often benefit from learning about other successful ventures. The business world is a competitive one, but there are ways to make what you have to offer stand out. However, it takes much more than having a great product or service to become successful. You must be able to employ marketing strategies, and to budget your money wisely. Networking is another key aspect of successful UK businesses. Collaboration often helps people to become successful far more quickly than they would be able to all alone. Let's take a look at some tips you should use to help your business grow.
Those who are in the infancy stages with their business should assess their niche. Do you offer something that other businesses do not offer? If so, is this a product or service which has sustainability? These are important questions to ask, as unique business ventures tend to garner the most attention. Some blogs which focus on wildly popular niche markets often see the most success. The owners of these blogs often benefit from payment generated from advertising, especially if their blogs consistently bring in unique visitors. Understanding your niche and how your business fits into that niche is the best way to create the most effective marketing plan.
Another key part of helping your business to grow, is to use social media to your advantage. Social media allows you to tap into some of the best free advertising available. Major social media websites such as Facebook and Twitter allow business owners to tap into the rapidly expanding online market. Websites which feature design-rich content also benefit from social media platforms. Visitors to business websites want to feel involved, and the best way to promote this involvement is through social media marketing. One strategy which is effective, is to offer discounts for your products through social media platforms.
Networking is another key to helping your business grow. There are plenty of opportunities to network online, or through local businesses. These opportunities pay dividends for people who are willing to market their goods or services by contacting others who have similar interests. Collaboration involves input from other sources, and many UK-based business owners are willing to collaborate, especially when the relationship has the potential to increase profits. Participating in business seminars is a great way to meet veterans as well. Most people agree that the best way to avoid costly mistakes is to seek the advice of others who have already made them.
The impact of community involvement should not be ignored. Many prospective clients place a high degree of importance on community awareness. Business owners who hold fundraisers, or who donate portions of proceeds to worthy causes, often garner the most respect from local communities. Active participation within the community is a great way to advertise your services, while helping the local economy in the process. Successful UK businesses capitalise on community needs and outreach programs. This serves to foster trust between your company and the people that it serves.